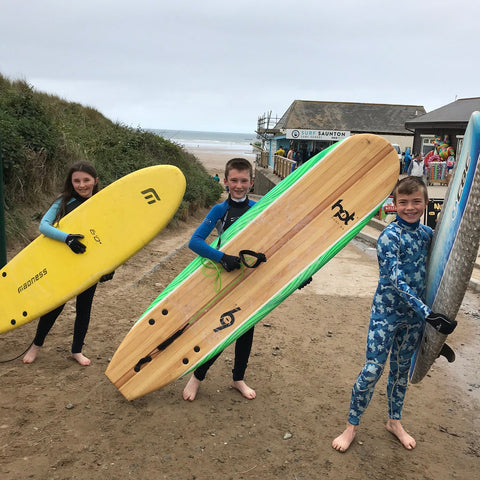 It's been half term, and as a change of scene from the office, I decided to take my daughter for a surfing lesson. However, who did we see but the Reeves clan, out with their boards to catch some waves!
We are lucky to be near some incredible beaches, and Heath and Caroline are seasoned surfers, having surfed all over the world. 
It's such a fantastic, all-absorbing activity, getting beaten about by the waves and fighting the surf, it's the ultimate escape!