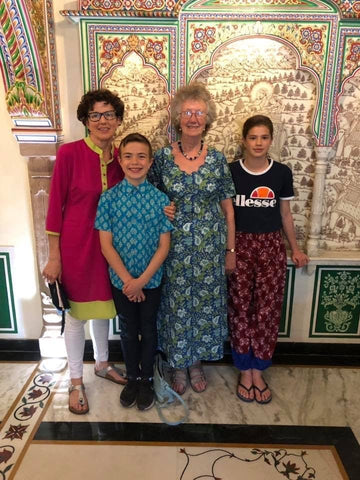 We had a totally amazing family holiday in India, with three generations revelling in the sights, sounds, smells and tastes of India. We saw some incredible scenery, saw tigers and the Taj Mahal, and the children even rode on an elephant!
We managed to squeeze in a visit to our Indian makers, who make our rough gemstone jewellery, and the children were very impressed by the skills and craftsmanship on show.
We came home full of inspiration; the colour, decoration and detail everywhere is amazing, and we have already designed some wonderful pieces with our Indian craftsmen, which will be hitting the website as soon as we can get them here!