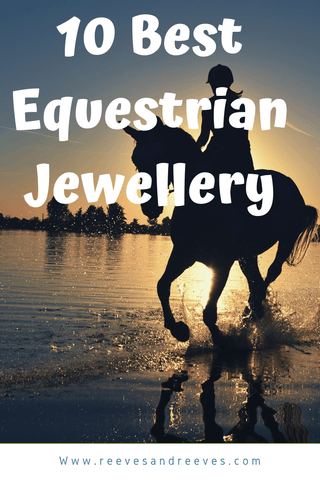 We've been having a bit of an argument about our top ten favourites from the Equestrian Collection - it seems we all have different favourites! What do you think? What would YOU include?
The Boot & Golden Stirrup is a classic, wear-anywhere, while the Chunky Snaffle Bracelet is more of a statement. A Friendship Bracelet is a great gift, and the Continuous Snaffle Necklace looks fab with a low neckline.
Caroline often wears this Horseshoe Shadow Necklace, with its gold highlights, and the Large Stirrup Cuff is also a favourite. Not everyone wants bold pieces though - these little Silver & Pave Earrings and Leather Snaffle Bracelet are a bit more subtle.
Finally, our Racing Horse Necklace and the Rose Gold Snaffle Friendship Bracelet - very different pieces, but we love the friendship bracelets for their everyday usefulness, and the race horse is a brilliant gifting piece. 
So, what would your favourites be?