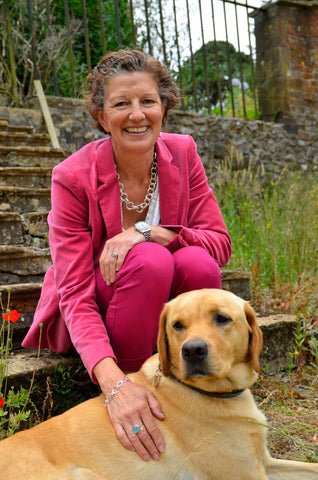 At Reeves & Reeves, we understand that every piece of jewellery is a cherished treasure, and it deserves the utmost care and attention to maintain its beauty. Whether you're flaunting your favourite necklace, showcasing elegant earrings, or sporting a stunning bracelet, here are some essential tips to help you keep your jewellery gleaming for generations to come. Silver does tarnish over time. The surface of the silver reacts with oxygen to create silver oxide which is grey/black in colour.
Storage: Proper storage is crucial to prevent scratches, tangles and oxidisation. Store your jewellery separately, in individual cloth or air tight plastic pouches. Avoid leaving your jewellery exposed to air, as this can accelerate tarnishing. Once in the pouches you can then stack your Jewellery neatly in a dry box or cabinet.
Cleaning and Polishing: gentle cleaning is key to preserving the brilliance of your jewellery. To clean your pieces, use a soft, silver cloth to  wipe away any dirt or oils, you may need to give the jewellery a little 'huff' to get is shining bright again. For stubborn tarnish, you may need to use some silver dip or other similar cleaners but DO make sure you follow the instructions. Do not soak, do not use hot water, and any cloths that you use make sure they are clean otherwise little specks of dirt on the cloth may scratch the surface of your jewellery. Stones and pearls should not be put into any cleaning solution
Avoid Exposure: Chemicals, cosmetics, and perfumes can damage your jewellery. Always apply these products before putting on your accessories and allow them to dry completely before adding your jewellery. We advise you to remove your Jewellery for swimming, exercise, showering and sleeping as all these activities can increase the risk of tarnishing and discolouration.
Adjust with care: Some of our rings have an adjustable feature to fit most fingers sizes. They are able to be gently pulled to adjust. Forceful pulling can cause the band to wear and doing this repetitively can cause the band to break, so please do so with care!
With these simple care tips, your Reeves & Reeves jewellery will continue to shine brightly, making each piece an enduring testament to your style and elegance.