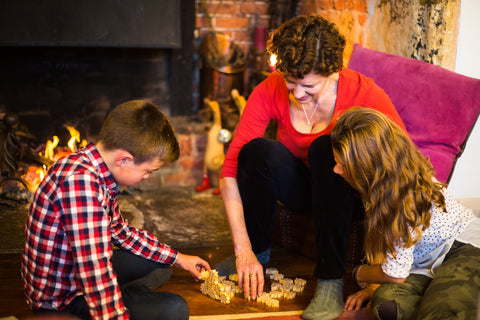 We thought we'd give you a sneak peek into our Christmas photoshoot last year, when we got all Christmassed up in November!
Warm woolies, log fires and lots of cake were the order of the day, and it was a true family affair, with all the Reeves roped in for the day! Heath avoided the photographer but was put on cooking duties. We even got a friend's dog, Chip involved, as he was on holiday with us for the weekend! (He rather enjoyed being star of the show).
It's always difficult photographing jewellery, especially detailed silver pieces as the shine can be quite distracting to the eye, but the natural daylight and firelight helped enormously.
The inglenook fireplace was the perfect setting for our festive shoot, and the whole thing got us all totally in the mood for Christmas!