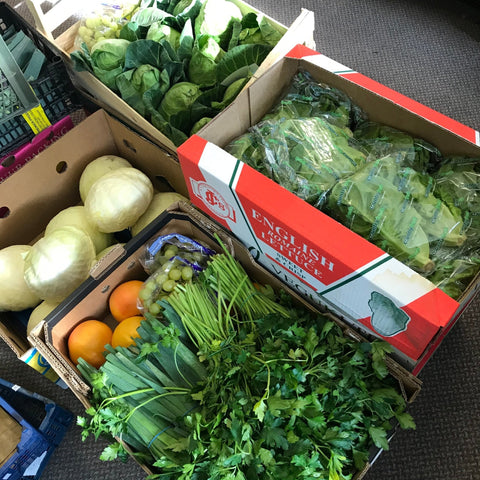 With everyday life on hold, I have more time to spare, so I've volunteered a couple of days a week in a local food project, taking orders & packing up deliveries for vulnerable members of the community.
The charity (Halff - Project Food) usually run cooking sessions for young careers, people living with health problems and other vulnerable groups, but with those on hold it's all hands on deck getting fresh, local food out to families and people who need it. 
I have been answering phones, packing orders and making soups and ready meals to send out. It's very busy, but good fun, and very well appreciated!